Scotland to be case study for IMPRESSIONS: A new EU funded 9 million euro research project will quantify risks and impacts associated with high-end (extreme) climate and socio-economic scenarios
The most extreme climate change projections could result in unprecedented impacts and risks for our economy, society and environment. A new EU project involving 27 research institutions in Europe and beyond will provide critical information for developing strategies and solutions for coping with these changes.
The IMPRESSIONS (Impacts and Risks from High-End Scenarios: Strategies for Innovative Solutions) project aims to increase our understanding of the consequences of high-end climate change. The project will also help decision-makers apply this knowledge within integrated adaptation and mitigation strategies.
Scotland has been chosen as a case study for this new 5-year €9 million EU-funded project. The work will build on another recently completed EU project – CLIMSAVE - which created an interactive web-based tool for citizens and policy makers to simulate climate change impacts across multiple sectors. Scotland was used as regional case study to test the tool.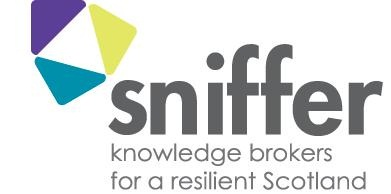 Anna Beswick, Programme manager Adaptation Scotland, said:
'Organisations across Scotland are pioneering partnership approaches to climate resilience. We have excellent academics and a strong international reputation as a country that is taking a lead on developing ways to adapt to climate change. Both CLIMSAVE and IMPRESSIONS are high profile projects that highlight and confirm Scotland's position as a world leader in climate change adaptation.'
Paula Harrison from the University of Oxford and Coordinator of the CLIMSAVE and IMPRESSIONS projects, said:
'Current trends in greenhouse gas emissions point to substantial warming, with possible increases of 4oC or more in the long term unless there is radical action to cut emissions. Despite the increasing plausibility of these high-end scenarios, there are few studies that assess their potential impacts and the options available for reducing the risks. IMPRESSIONS will work closely with Scottish stakeholders to provide robust scientific information on these highly uncertain futures, so that they can make effective adaptation and mitigation plans.'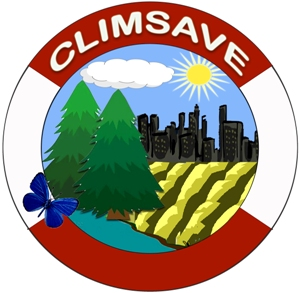 Mark Rounsevell, Project Leader for the University of Edinburgh, said:
'The range of organisations working on climate change adaptation in Scotland is a real asset to these kind of projects. In CLIMSAVE we were able to work with experts from academia and on-the-ground projects. This combination of experience in climate change adaptation work is a key to why Scotland has been chosen as a case study for the IMPRESSIONS project. This is a major project that we are all very much looking forward to contributing to.'
Minister for Environment and Climate Change Paul Wheelhouse said:
'I welcome Scotland's involvement in the IMPRESSIONS project. Recent unpredictable weather across the British Isles and further afield has demonstrated the major impact it can have - that's why it's important to look at new ways of dealing with the consequences of extreme weather, to adapt to the challenges communities face.
'The Scottish Government is showing leadership and building on progress already made to increase the resilience to the impacts of climate change by developing Scotland's first Climate Change Adaptation Programme. Severe weather events earlier in the winter demonstrated the value to communities and businesses in Scotland of having robust resilience measures in place, which prevented more significant impacts and damages.
'We take climate change extremely seriously and are working hard to help Scotland achieve our ambitious greenhouse gas emissions reduction targets and increase the resilience of Scotland's people, environment, and economy to the impacts of a changing climate based on the best possible scientific evidence.'
The results of CLIMSAVE and the plans for IMPRESSIONS will be presented at an event at the Edinburgh Centre for Carbon Innovation on Wednesday 19 February.