The latest instalment of the Aichi Targets Passport is available now to download as an app from iTunes and Google Play.
As the flagship publication of the Biodiversity Indicators Partnership (BIP), the Aichi Targets Passport provides annual updates on the global biodiversity indicators that monitor progress towards the Strategic Plan for Biodiversity 2011-2020 and the underlying Aichi Biodiversity Targets.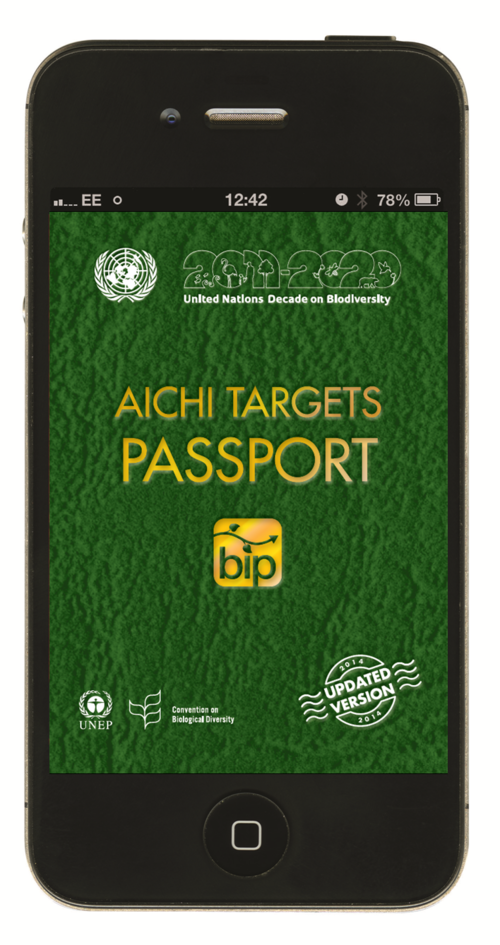 The suite of indicators presented in the Aichi Targets Passport was brought together by the BIP. They are as far as possible, global in their coverage, scientifically valid and peer reviewed, and relevant to the Aichi Biodiversity Targets. In particular, indicators are presented to highlight the progress that has been made towards each target so far and what baselines exist from which future progress can be monitored.
The Aichi Targets Passport was first released as a "proof of concept" in October 2012 and included one or two indicators for each Aichi Biodiversity Target. Since the release of the Beta version, the BIP Partnership has continued working to enhance and increase the number of global indicators available for each of the targets. In its app format, the information contained in the Aichi Targets Passport is at your fingertips at any time.
This latest edition of the Aichi Targets Passport has been released in tandem with the fourth edition of the Convention on Biological Diversity's Global Biodiversity Outlook (GBO-4). In addition to information on which of the Aichi Biodiversity Targets is on-course to completion and which targets require more action, GBO-4 presents options that could halt further biodiversity loss.
The indicators presented in the Aichi Targets Passport are those contained in CBD decision XI/3 with some additional indicators that have been, or are being, developed to fill gaps.
To download the Aichi Targets Passport visit: http://www.bipindicators.net/resource/aichipassport
iTunes: http://goo.gl/dOWujN
Google Play: http://goo.gl/BN6AfG