What role can Transition Management play in regional governance processes to help small and medium-sized enterprises (SMEs) navigate through the demographic transition?
At the expert workshop on 'Transition Management and Regional Governance' that was hosted by the TransDemo project on June 25-26, 2015 at the University of Osnabrück, Katharina Hölscher presented the Transition Management process methodology and its implementation in the MUSIC project and how it will be advanced for IMPRESSIONS. The operational guidelines, insights and lessons learnt have been discussed in the course for the workshop to discern how Transition Management can support SMEs to address the challenges of the demographic transitions in the long-term.
Click on the image below to see the presentation: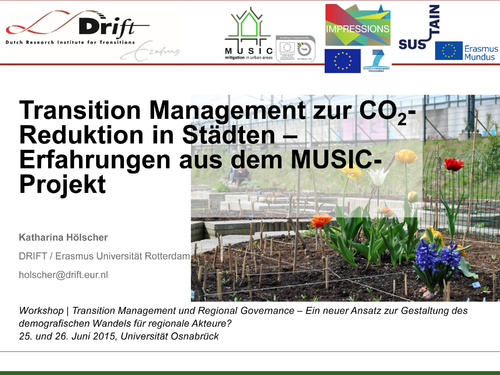 Download the presentation here.