Danish Climate Center, DMI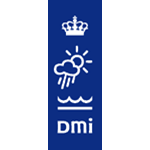 WHO WE ARE
The Danish Meteorological Institute (DMI) is the national meteorological service for Denmark and Greenland. It has a long-lasting experience in operational weather prediction as well as research in weather forecasting and climate change. DMI possesses powerful supercomputers that allow numerical weather prediction and climate simulations with high spatial resolution or large complexity. The Danish Climate Center (DCC) at DMI involves about 15 scientists and has extensive experience in climate modelling. DCC is an active partner in the EC-Earth global model consortium through which participation in the CMIP5 has become visible. The regional climate model HIRHAM5 is extensively employed at resolutions down to 5 km and the DCC has been involved in many international EU-funded research projects on global and regional climate modelling.
WHAT OUR EXPERIENCE IS
Development of global (EC-Earth) and regional (HIRHAM5) climate models.
Climate change in Europe.
Extreme weather under climate change.
Research on Arctic climate change, including the changing Greenland Ice Sheet.
Model simulations for the Coupled Model Intercomparison Project (CMIP5) and the Coordinated Regional Downscaling Experiment (CORDEX).
Data host for the ENSEMBLES and CORDEX data archives of regional climate model output.
Involvement in the IPCC AR5 process for WG-I with a Coordinating Lead author.
Directing national research in regional climate change, impacts and adaptation through the Centre for Regional Change in the Earth System (CRES).
Multi-disciplinary activities related to assessing the costs and consequences of climate change.
WHAT WE DO IN IMPRESSIONS
Co-lead WP2 on development of multi-scale integrated scenarios.
Develop new climate scenarios including ensemble analysis, climate risks and extremes.
Develop a new set of integrated high-end, multi-scale scenarios with a focus on potential tipping points.
Supervise the application of the developed climate scenarios at global and local scale.
Assisting in planning and execution of selected stakeholder workshops and other dissemination activities.
WE ARE ALSO INVOLVED IN
PARTNER'S POSTER
Dr. Jens Hesselbjerg Christensen

Research Leader at DCC
Director of CRES
Coordinating Lead Author for the IPCC AR5, WG1-Ch14 (and for AR4)

Research interests
Regional climate change
Climate modelling
Ensembles methods
Earth System modelling
Understanding physical mechanisms behind climate phenomena and their impacts
Sustainable development

Dr. Marianne Sloth Madsen

Research scientist at DCC

Research interests:
Global climate modelling
The role of the Greenland Ice Sheet in Arctic climate change
Regional climate change and impacts
Development of climate scenarios