Cranfield University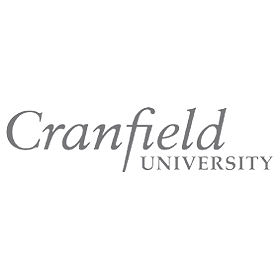 WHO WE ARE
Cranfield University is a research-intensive postgraduate university in which teaching, research and consultancy are integrated and undertaken in an environment and culture of innovation and applicability;
25% of all agricultural and environmental sciences postgraduates in the UK graduate from Cranfield University;
The Environmental Science and Technology (ES&T) Department is internationally renowned for its multidisciplinary research towards sustaining the global environment, land, soil and water resources;
We are the UK National Reference Centre for soils, and hold the national soil archive.
WHAT OUR EXPERIENCE IS
Cranfield have long standing expertise in predicting the location-specific environmental impact of different farm systems, future regional land use and the impact of current and future climate and socio-economic conditions on farmer decision-making. Research at Cranfield University has underpinned much of the planning and policy development for agricultural water resources in England and Wales over the last 20 years.
Experience in:
Regional integrated assessment and location-specific modelling (RegIS, RegIS2, CLIMSAVE)
Scenario-based modelling of future land use (AgFutures, ChReam)
Model integration
Crop, farm systems and environmental impact modelling (MEASURES)
Soil and land management
Multiple objective modelling (RELU)
Hydrological modelling
WHAT WE DO IN IMPRESSIONS
Co-leader of WP4 on Adaptation and Mitigation Pathways
Lead for European case study (WP3)
Lead for T3.3 on the representation of adaptation processes in Climate Change Impact Adaptation and Vulnerability models
Lead for agricultural modelling in the WP3 European case study
Contribute to:
WP2: Integrated multi-scale scenarios
WP5: Risks, opportunities, costs and benefits
WE ARE ALSO INVOLVED IN
MACSUR
National research council projects (NERC, EPSRC, BBSRC)
PARTNER'S POSTER
Ian Holman

Reader in Integrated Land and Water Management
Soil and water management
Catchment modelling

Eric Audsley

Principal Research Fellow
Mathematical and operational research decision modelling techniques
Climate Adaptation and Environmental Risk
Modelling Agri-food Systems

Victoria Janes

Research Fellow
Environmental modelling

Daniel Sandars

Research Fellow
Environmental systems modelling
Life cycle analysis (LCA)