Jill Jäger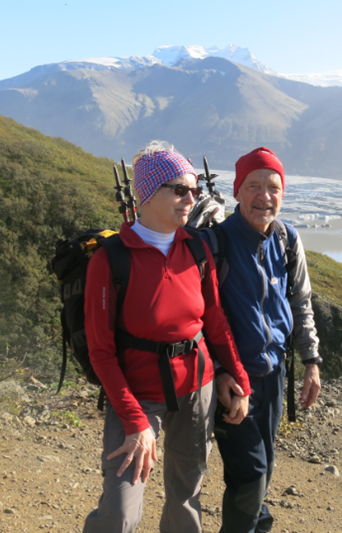 WHO AM I
Jill Jäger has worked as a consultant since 1979 and is participating as an SME in IMPRESSIONS. She graduated in 1971 with a BSc in Environmental Sciences from the University of East Anglia and obtained her PhD in geography/climatology from the University of Colorado, USA, in 1974. Her research interests focus on participatory stakeholder processes concerning the social consequences of climate change, climate change adaption, Integrated Sustainability Assessment and Global Environmental Change.
WHAT MY EXPERIENCE IS
In 1987, Jill Jäger became Project Leader at the Stockholm Environment Institute, Sweden.
In 1991 she became Director of the Climate Policy Division of the Wuppertal Institute for Climate, Environment and Energy, Germany.
She joined the International Institute for Applied Systems Analysis (IIASA), Austria, in 1994, where she was Deputy Director until 1998.
From 1999 until 2002, she was Executive Director of the International Human Dimensions Programme on Global Environmental Change (IHDP).
In 2004 she joined the Sustainable Europe Research Institute (SERI), Austria.
In addition to contributing to numerous scientific publications in books and scientific journals, Jill has participated in a range of research projects supported by the EC (e.g. MATISSE, ULYSSES, EACH-FOR).
Recently, she was a Work Package Co-Leader in the VISION RD4SD project, and also participated in the CLIMSAVE and InCONTEXT projects.
WHAT I DO IN IMPRESSIONS
Jill Jäger will co-lead WP5 on the risks, opportunities, costs and benefits of adaptation and mitigation. She will also participate in all other WPs.
In WP2 her experience in scenario development and analysis in a wide range of previous projects, including CLIMSAVE, can support the new approaches proposed in IMPRESSIONS.
She will also contribute to WP4 using knowledge on transition management approaches gained in particular in the InContext project, as well as extending the work on adaptive capacity carried out in the CLIMSAVE project.
I AM ALSO INVOLVED IN
The Transatlantic Dialogue on Adaptation to Climate Change
POLFREE
RESPONDER
PARTNER'S POSTER
Jill Jäger

Independent Consultant
Research interests: Participatory stakeholder processes concerning the social consequences of climate change, climate change adaptation, Integrated Sustainability Assessment and Global
Environmental Change

Fredy Jäger

Chief financial officer
Bodyguard
Content supporter