Fundatia pentru Tehnologia Informatiei Aplicate In Mediu, Agricultura si Schimbari Globale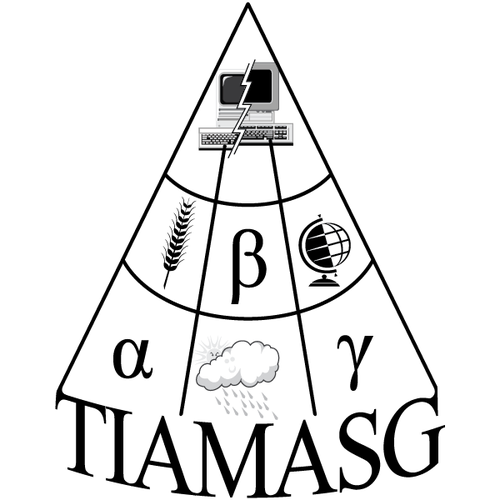 WHO WE ARE
TIAMASG Foundation is a private non-profit and non-governmental organisation;
It is involved in applying information technology in research activities related to the natural environment and global changes;
It has significant experience of working in EC projects over several framework programmes;
It focuses on the development of software, web platforms, spatial and web databases, model and software integration, decision support systems and software for participatory processes.
WHAT OUR EXPERIENCE IS
Integrated assessment modelling of climate change impacts and adaptation using the CLIMSAVE Integrated Assessment Platform in the CLIMSAVE FP7 project.
Crop modelling for assessing adaptation of agriculture in European regions at environmental risk under climate change in the ADAGIO FP6 project.
Developing a web database in the RUBICODE FP6 project.
Developing software for participatory processes in the Nostrum-DSS FP6 project.
Developing decision support system software - mDSS - in the MULINO FP5 project.
Developing a modelling framework for assessing climate change effects on land use and ecosystems in the ACCELERATES FP5 project.
WHAT WE DO IN IMPRESSIONS
WP2: participating in the development of the multi-scale integrated scenarios.
WP3: developing the IMPRESSIONS Integrated Assessment Model for Europe and contributing to the development of the integrated modelling framework.
WP4: linking the transition management methodology to the WP3 modelling.
WP5: participating in the development of the methodology for dynamically simulating changes in adaptive capacity for the scenarios developed in WP2 according to the integrated modelling framework characteristics.
WE ARE ALSO INVOLVED IN
PARTNER'S POSTER
Math. George Cojocaru

Senior Researcher at TIAMASG
Deputy coordinator of CLIMSAVE

Research interests :
Cross-sectoral, integrated models for investigating climate change impacts
Decision support systems
Modelling frameworks

Dr. Diana Mangalagiu

Professor at Sciences Po & Neoma Business School, France
Senior Visiting Fellow at SSEE, University of Oxford

Research interests :
Articulation of cross-sectoral and multi-scale scenarios and models for investigating climate change impacts and adaptation options
Integration of environmental and economic policies
Risk and resilience

Dr. Diana Hanganu

Researcher at TIAMASG

Research interests:
Environmental impact assessments
Climate change impacts and adaptation options for biodiversity and ecosystem services
Human-environment relationships and landscape changes

MSc. Cristina Savin

Software Analyst at TIAMASG
Computer Science Engineer
Software Developer in the CLIMSAVE project

Research interests:
Synergy between new technologies and environmental science
Applying computer science technologies in the ecosystem services domain