Center for Environmental Systems Research, University of Kassel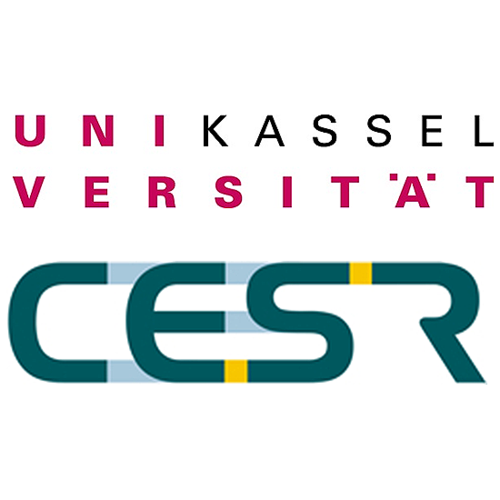 WHO WE ARE
The Center for Environmental Systems Research (CESR) was founded in 1994 as an interdisciplinary research unit of the University of Kassel.
The goals of CESR are to contribute to an improved understanding of the functioning of environmental systems and the interplay between society and the environment and to develop strategies of sustainable development including the adaptation to systems changes.
We are organised in three research groups focusing on modelling of global and regional land and water dynamics (GRID), research on human-environment interactions (SESAM) and sustainable resource management and industrial ecology (SURF).
WHAT OUR EXPERIENCE IS
Assessment of global environmental change processes and analysis of their impacts. This includes:
Assessment of water resources under global change - modelling of water quantity and quality on a global and regional scale;
Land use change issues - simulation of the global and regional changes in land cover type and land use patterns;
Earth systems modelling - water, soil and ecosystem functioning;
Vulnerability analyses – model-based analysis of the societal challenges caused by sensitivity and exposure to global change;
Strategies of sustainable development - scenario development and analysis;
Stakeholder engagement – planning and execution of scenario workshops.
WHAT WE DO IN IMPRESSIONS
WP2: Development and analysis of integrated, multi-scale scenarios.
WP3: Global modelling of water resources and further development of the water-related modelling within the IMPRESSIONS Integrated Assessment Model for Europe.
WP4 & WP5: Analysis of impacts and modelling of adaptation strategies in order to assess risks and opportunities as well as trade-offs and synergies of adaptation pathways.
WE ARE ALSO INVOLVED IN
eartH2Observe (FP7-ENV2013)
PARTNER'S POSTER
Dr. Martina Flörke

Head of research group on water at CESR
Coordination of working groups in several international projects
Contributing author of UNEP's Global Environment Outlook Reports

Research interests
Assessing the impacts of climate and socio-economic changes on freshwater resources
Scenario development and application in science

Florian Wimmer

Research associate at CESR
Developer of the water resources and water use meta-models applied in the CLIMSAVE Integrated Assessment Platform

Research interests
Hydrological modelling and land-use modelling
Assessment of global change impacts on water and land resources
Global change adaptation

Dr. Janina Onigkeit

Senior scientist at CESR
Manager of GLOWA JR scenario project
Expert in model applications at science –policy interface

Research interests
Environmental modelling and land-use modelling
Combining scenario analysis and simulation studies as a means to communicate science to policy